Admissions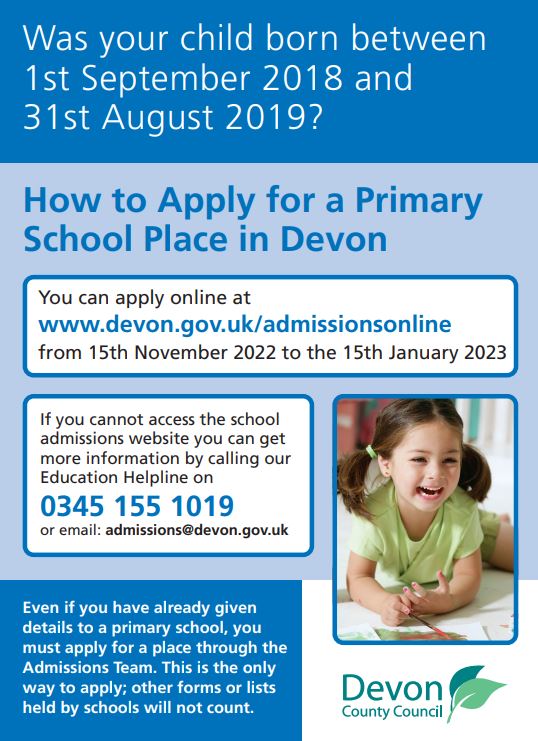 If you are interested in joining our school, please contact us to arrange a tour.
Please contact the Admissions team at Devon County Council to apply for a place.
You can find a link to Admissions below along with our Admissions policies.
---
The process for School Admission Appeals can be found at:
Please click here to access our Admissions Policies for both schools. Please note that the 2023-24 Admissions Policy consultation period ended on 7th January 2022; the policy must be determined by 11th February and will be published here by 15th March.
---
Proposed changes from the policy for 2023 are highlighted in red text.
The policy will be determined by our admissions authority before the end of February and published here by 15 March 2023.